Unique Floral Design for Local Delivery Near Warren
The heart of the business is still flower delivery and creating distinctive floral designs in Warren. There' a special touch that goes into each unique and custom floral design in Warren. Experience our eclectic garden arrangements and flower delivery that incorporates unexpected accents such as pods, berries, pinecones, vegetables, and jewels to name few. Come in to our Warren floral design cottage and we'll tie up a bundle for you to drop into a vase at home or order ahead for local flower delivery to all surrounding towns.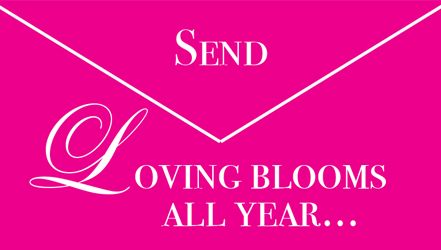 Send Yourself or Someone You Love Flowers Every Month for a Year
After 30 years of serving our wonderful community, Julie and her staff would like to send a beautiful arrangement monthly. This campaign will help to sustain our business to create love through flowers!
EVERY 100TH ORDER WILL RECEIVE THE YEAR FROM US!
Please email This email address is being protected from spambots. You need JavaScript enabled to view it. or call 908-757-1100x4 for details
SUPPORT LCAL
"She has so much to offer to make everything look exceptional! Everything was set up perfectly and the way the flowers were displayed was beyond anything else that I have ever seen at Wedding's that I have attended. She also decorated my church pews with beautiful white bows and put gorgeous pedestals with white hydrangeas and white roses that made everything look so elegant!